tBP's Manga-mag Updates!
w00t! Here I go with another batch of covers and colour pages from the November issues of Jump SQ and Zero-Sum. I would have love to include more chapter previews and spoilers but nay, I'm just too busy with R/L stuff lately. I'll consider posting the latest chapters of Karneval and 07-Ghost by request and if no one has shared them yet. Fans of CLAMP will be interested to know that Jump SQ will publish their new manga 'GATE 7′ which will premiere in the December issue. I suppose it'll be a one-off manga. Anyway, expect preview spoilers on tBP when I get my copy of JSQ Issue 12. Let the pic-spam begin.

::JUMP SQ ISSUE 11::
Tegami Bachi hogs the JSQ cover which also coincides with the airing of the 'Reverse' anime and Volume 11 tank release.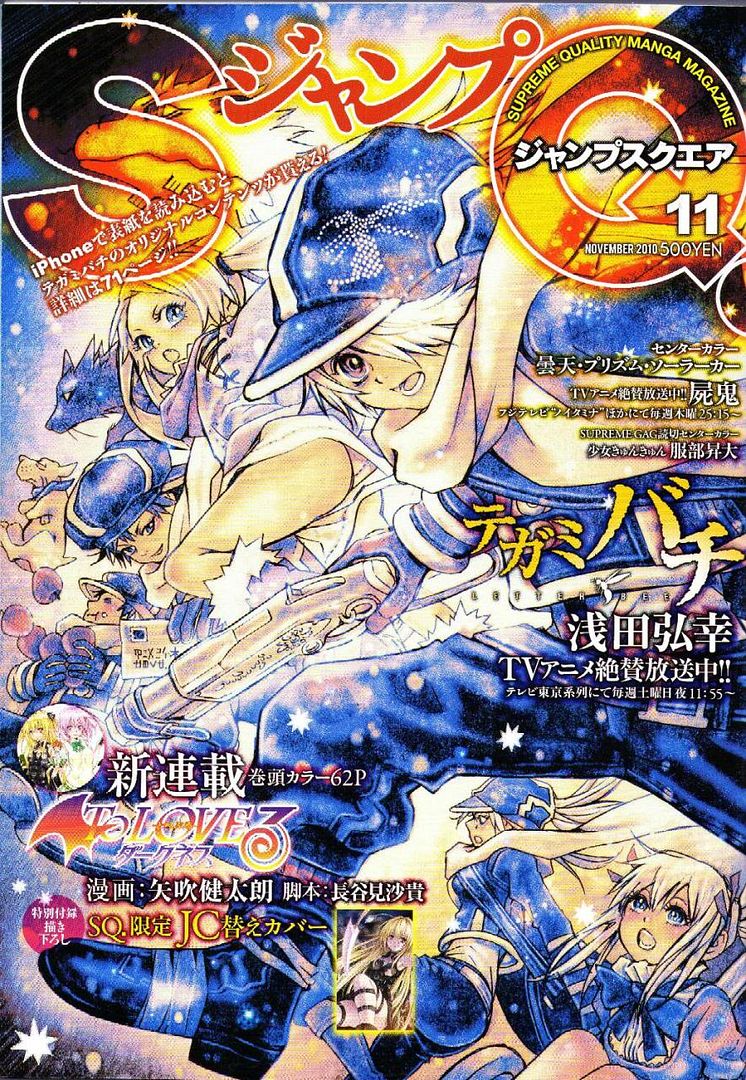 Continue reading →