Episode 3: パラディーゾ (paradeiuzo)
How about a cup of hot coffee?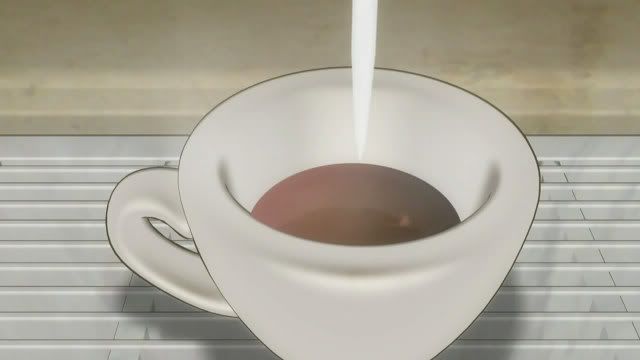 *************************************************************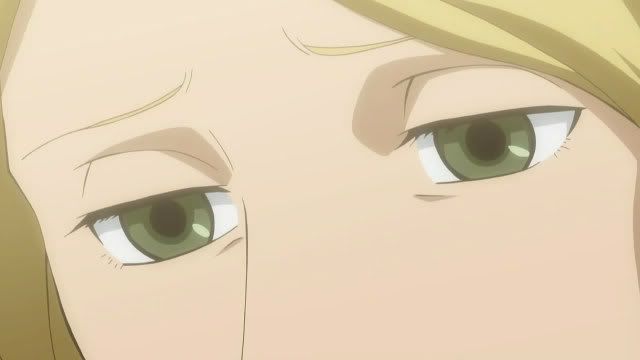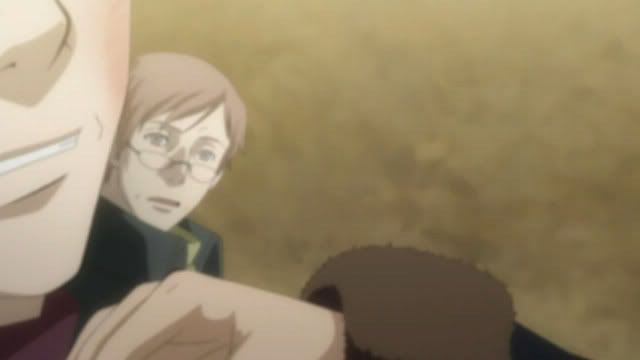 At first, I thought the lady was talking to Claudio but…
Impressions:
What an fabulously awesome 3rd episode. I'm clearly loving every minute of this series so far. The characters just grow and grow on you each time you watch it.  I thought the episode's opening scenes were brilliant and kind of misleading at first.  They made me chuckle.  The bgm is wonderful too…I especially love the insert song during the scenes immediately after the opening credits.
Olga is totally winsome this time. Her V.A did a splendid job voicing her character. Much of her has been revealed in this episode. I was right about Olga having a fetish for gentlemen with glasses but was surprised that she is a sought after lawyer, which is ironic as she appears to be handling divorce cases.  She is also a good friend to Claudio's ex. They happened to work together too. She even tells Gabriella that Nicoletta's her daughter and that she fancies Claudio which bemused Gabriella.  Claudio's ex is certainly one cool classy lady.
Despite all her flaws, Olga's really trying to be a good mom and make up for lost time with Nicoletta. Having said that, it still bugs me she left her daughter for a somewhat self-centered reason. Nicoletta has every right to feel some kind of resentment. However, at the same time she's grown to understand her mother a bit more and even begun to admire her in some ways to the point that she feels somewhat jealous.  The thing is, she is much more alike to Olga than she reckoned especially in being so straightforward and single-minded in getting what she wants.  Look at how she twist Olga's arm into landing a job at the restaurant.  Like mother, like daughter indeed.
Nicoletta also comes clean with Claudio about Olga being her mom but tells him to keep it a secret. Even though he tells Nicoletta what caused their divorce, Claudio should just get a move on with life instead of lingering in the past.  So it's rather pathetic that he's still moping about it whilst Gabriella is shown to be doing quite the opposite and pretty much getting ahead in life. At least, he's opening up a bit more to Nicoletta.  But honestly, Santo Claudio Paradiso is rather an amusing name xD. I'm not sure he's quite the saint that Nicoletta thinks he is, though.
Although the episode flashes out more of Nicoletta and Olga, the other characters aren't left behind. Vito is actually married to a young college student, much to Nicoletta's astonishment.  It's funny that Vito made it a point to tell Nicoletta that he was the one to approach his wife when they first met but it didn't deter her from asking him what it was like to marry someone so much younger than him.  She was probably thinking about her own possibility with Claudio.  It's fun to see agony uncle Luciano, being so sharp at picking the vibes off Nicoletta each time she tries to probe for titbits on Claudio. He really made me laugh but he actually is concern for her and thinks Claudio should make himself clear on where he stands regarding Nicoletta. We also got to see Furio's wife Angela and they appear to be such a lovely couple too.  GiGi's wine bargaining method is pure win…he didn't even have to speak a single word beyond signing with his hands.  Hopefully, we'll get more a bit more character exposition on GiGi and Teo next.
At the market with Furio, Claudia and Teo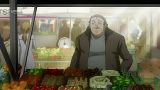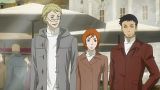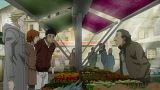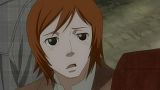 She's seems a bit down today, eh?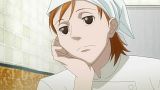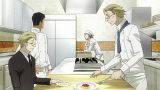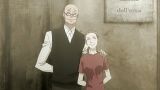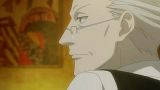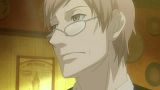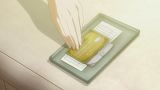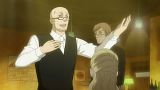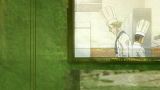 Let's have a glass of wine, shall we?!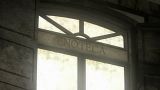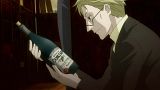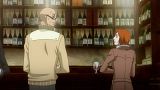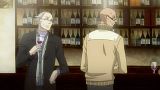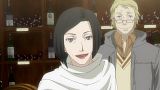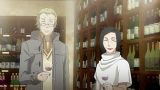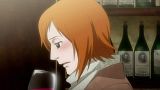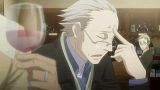 Mommy's best lines:
"As your mom, I should be telling you to date someone your own age. However, as a fellow woman, I want to say love knows no age" ~Olga to Nicoletta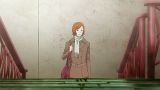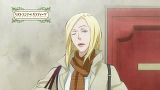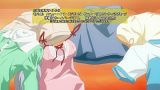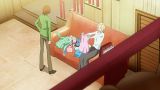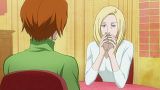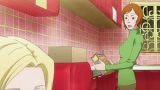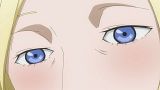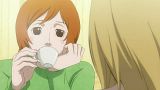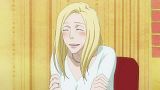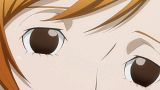 Dinner time and Confessions
I wonder if the title of the series is taken from Claudio's surname 'Paradiso'